Bangkok is one of the world's top tourist destinations. Its major historical and cultural tourist attractions including museums, Royal palaces, and Buddhist temples.
Tour guide
Today we will visit Bangkok with our tour guide, Chatchar. He will give us interesting quizzes during the trip. The winner will receive a prize.
Wat Pho
Chatchar will take us to one of Bangkok's oldest temples, Wat Pho, on Rattanakosin Island. Its name refers to the monastery of the Bodhi tree in Bodh Gaya, India where Buddha is believed to have attained enlightenment.
Wat Pho is home to more than one thousand Buddha images and is Thailand's first university and a center for traditional Thai massage.
Phra Chedi Rai is one of Wat Pho's famous structures. It contains the ashes of members of the royal family
Another famous structure of Wat Pho is the reclining Buddha was built by Rama III in 1832. The image of the reclining Buddha represents the entry of Buddha into Nirvana and the end of all reincarnations.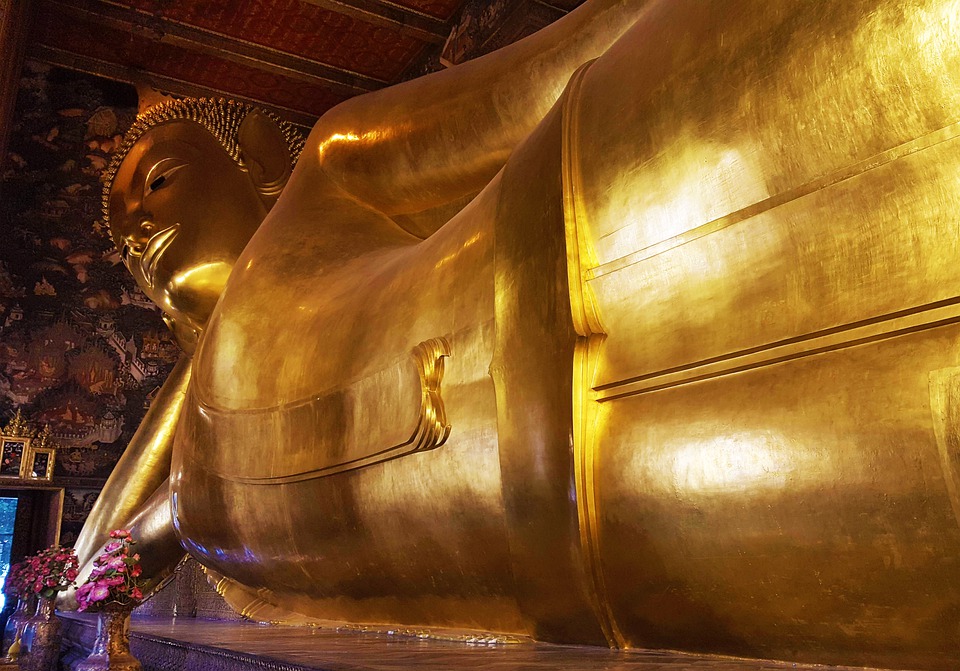 Flower market
After Vising Wat Pho, Chatchar will lead us to a flower market in the Rattanakosin area. The flower market is a "place of symbolic value" to Bangkok residents.
The market researches its busiest time before dawn when boats and trucks arrive with flowers from nearby provinces.
Our tour will end at the flower market.
After booking, you will receive a Zoom link for the event.